INTRODUCTION
Windows option is given in Excel for a particular case when the sheet has many columns which are not visible in a single screen.
In real world cases, the sheets oftenly get so large that many of the dependent formulas are not visible at the same time and we have to scroll the sheet left and right to check the result.
Window option helps us with this case and gives us the option of opening different parts of our work at the same time in different windows.



BUTTON LOCATION FOR CREATING AND ARRANGING WINDOWS IN EXCEL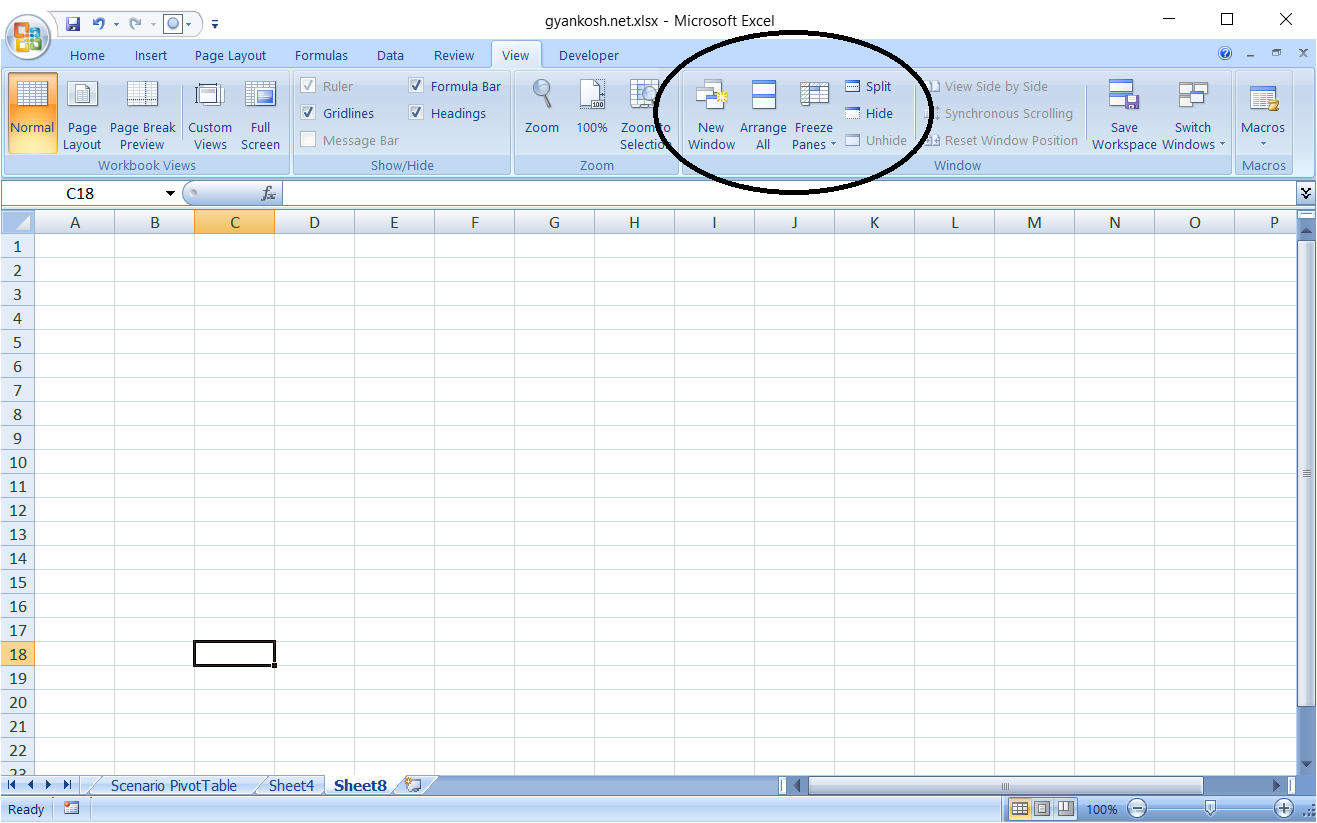 STEPS TO CREATE AND ARRANGE WINDOW IN EXCEL
The creation of NEW WINDOW in excel is easy.Click the New Window Button and the new window appears with the same content. Change in one window will automatically make changes in the other one. Its just a clone of the previous window.Arrange All: Open all the windows Tiled, cascaded, vertically aligned or horizontally aligned as per requirement. FEW MORE AVAILABLE OPTIONS: 
SPLIT: Split the window into multiple parts at the location of the selected cell. It helps in simultaneously see the different parts of the same window.
HIDE: Hide the window. Unhide by clicking unhide button.
SAVE WORKSPACE: Save the workspace (All splits and windows) into a file with extension as xlw.
SWITCH WINDOWS: Switch between the open windows. The windows which we have created.



ANIMATED EXAMPLE TO CREATE AND ARRANGE WINDOWS