Table of Contents


INTRODUCTION
NOW function comes under the DATE AND TIME FUNCTIONS category in Excel.
NOW FUNCTION provides the option to create a timestamp i.e. the current time with current date in the selected cell in Excel.
This function is very helpful if we want to create a dynamic date also.
In this article, we'll learn about the Now function, its syntax , usage and other information in detail.


PURPOSE OF NOW FUNCTION IN EXCEL
NOW FUNCTION returns the current date with time in the selected cell.
This function can be used in many practical situations such as
Create time stamp in Excel i.e. current date with current time such as 8/12/2022 21:33.
Insert current time.
Insert Current date.
Insert dynamic or static date or time or time stamp.
Extract any date related information.
and many more.




WHAT IS THE SYNTAX OF NOW FUNCTION IN EXCEL?
The Syntax for the function is
=NOW()
.
There is no parameter list for now function. It is simply used with no parameters.
USAGE EXAMPLE : NOW FUNCTION
The usage of the Now function is extremely simple.
Follow the steps to use Now function to get the current timestamp in Excel
Select the cell where you want the timestamp.
Enter the formula as =Now().
Press Enter.
The timestamp will appear.
The process is shown below.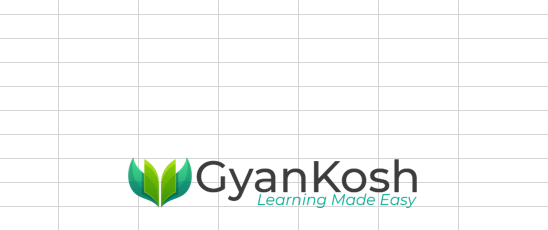 Similarly, we can make use of NOW FUNCTION anywhere we want in conjunction with other functions or text too.
NOW FUNCTION'S OUTPUT WILL ALWAYS BE DYNAMIC. 
The output of NOW FUNCTION is dynamic. The output will change everytime you perform any change in Excel including a single insertion of a character or a single action.
Everytime, Now function will fetch the current values.
In this way, we can make use of Now function in Excel.
FAQs
HOW TO CREATE DYNAMIC DATE THAT CHANGES DAILY?
We can use NOW() function to create a dynamic date which will change everyday.
HOW TO CREATE A PERMANENT TIMESTAMP IN EXCEL?
We can create a permanent time stamp using the same method but copying and pasting it again as SPECIAL PASTE>VALUES ONLY.
FOLLOW THE STEPS TO CREATE A TIMESTAMP IN EXCEL
Use Now function as discussed in the main content above to create a dynamic time stamp.
Copy the value.
Right click the same cell or any other cell where you want to put the final permanent time stamp.
Choose Paste Special>VALUES AND NUMBER FORMATS.
We are done.