Table of Contents
INTRODUCTION
Whatsapp doesn't need introduction as it is one of the most used chatting application.
There are many chat applications but even then Whatsapp has been standing at the top due to the various reasons. Whatsapp is light, fast, secure and above all it is always introducing new USER FRIENDLY features from time to time.
In this article, we are going to discuss one of such feature which is very recent and a game changer for the privacy features of whatsapp.
This feature is known as VIEW ONCE.
VIEW ONCE FEATURE ENABLES THE SENDER TO SEND A PHOTO OR VIDEO WHICH CAN BE VIEWED ONCE ONLY BY THE RECEIVER OF THE MESSAGE.
In this article, we'll learn different features, limitations, benefits of VIEW ONCE feature of whatsapp.

WHERE TO FIND VIEW ONCE OPTION IN WHATSAPP?
The option for view once appears while sending the picture or video.
The option appears when you have selected any video or picture from your gallery and about to send it.
The icon for the view once looks like the one shown below.

HOW TO SEND PICTURE AND VIDEO WHICH CAN BE VIEWED ONCE ONLY ?
Let us now learn the steps to send view once pictures or videos.
Follow the steps to send the pictures and videos which can be viewed once only.
Go to ATTACHMENT OPTIONS by clicking the option as shown in the picture below.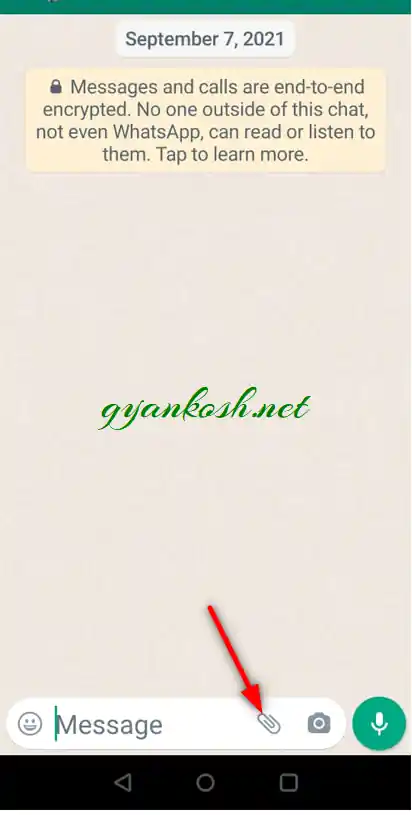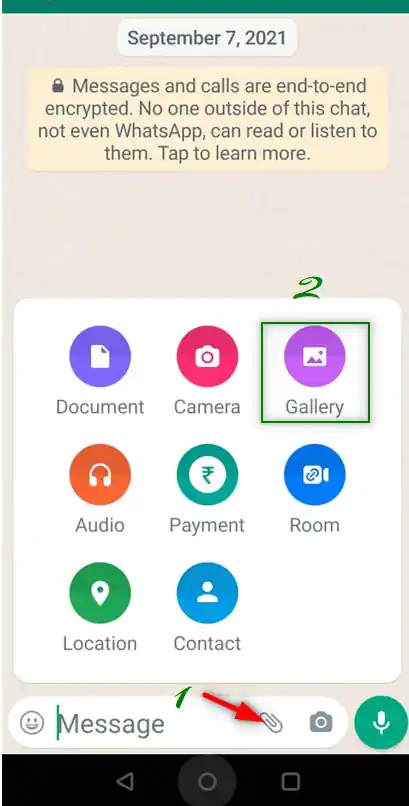 Choose the photo [ picture ] or video of your choice.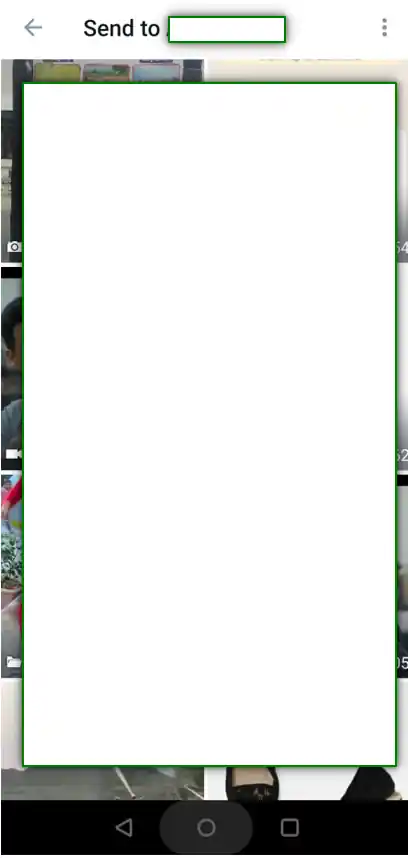 The video or picture will be visible with the different editing options.
Locate the VIEW ONCE OPTION as shown in the picture below.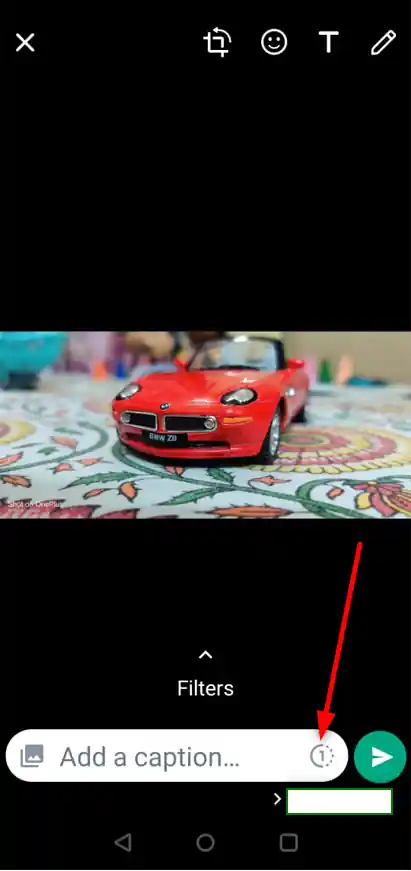 Touch the option to enable it. [ The color will change to green when active ]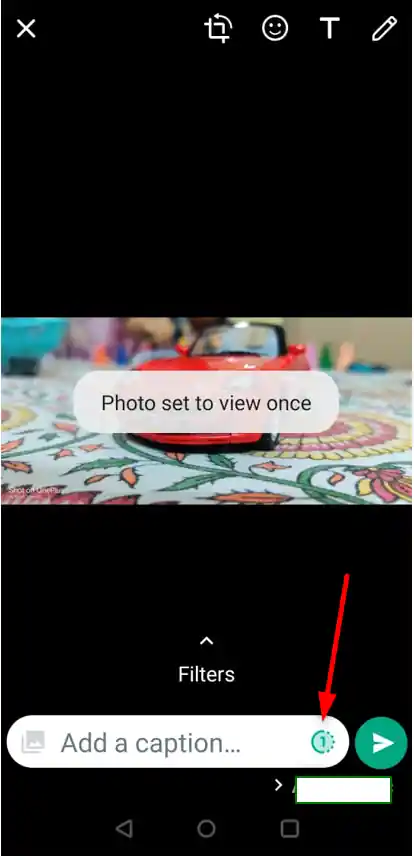 Send the picture or video normally.
The picture would look something like the one shown in the picture below.
The view once picture or video has been sent.
The receiver will be able to only view this picture or video once without being able to save it for future use.


FAQs

I CAN'T FIND VIEW ONCE OPTION
If you can't find this option, it means that you have an older version of the whatsapp.
Simply open the playstore.
Update option must be present there.
Once updated, you'll be able to find the option.


CAN I SAVE VIEW ONCE PICTURE OR VIDEO?
No, any picture or video sent with VIEW ONCE option enabled, won't be downloaded in any way and can't be saved .
IS THERE A WAY TO CAPTION VIEW ONCE VIDEOS OR PICTURE?
Yes , we can take a screenshot of the view once videos or picture. So it is not perfectly safe.