Table of Contents
INTRODUCTION
After we have prepared the reports, the very last job is to get the reports printed on paper.
Printing in Spreadsheets application like Excel is a bit tricky as we don't see the predefined pages in the spreadsheets.
For the proper printing of the sheets, or to print exactly what we want to print, there are many options provided in Excel.
One of such options is a PAGE BREAK.
PAGE BREAK is an option that helps us to print the report as the way we want.
Page breaks are used to create a break in the page. Page breaks are used to custom print the areas if we don't want the whole page to be printed.
It shows where a new page will start printing. The part pages will be printed as such.


WHAT IS A PAGE BREAK IN EXCEL?
As the word is self-explanatory, a PAGE BREAK is a break in the page.
It simply means that we can break the sheet in such a way that it gets printed in the exact way we want it to be.
For Example,
Suppose, we have created a sheet containing the fruits' names followed by the vegetables' names.
When we tried to print the sheet, the print got adjusted in such a way that All fruit names and a few vegetable names are to be printed on the same page.
But we want to print the vegetables and fruits on separate sheets.
Such an issue can be resolved either by inserting the empty lines, or with a simple method called a page break.


WHERE IS BUTTON LOCATION TO INSERT PAGE BREAK AND BACKGROUND ?
The button for inserting page break and background is located under the PAGE LAYOUT TAB under the PAGE SETUP section.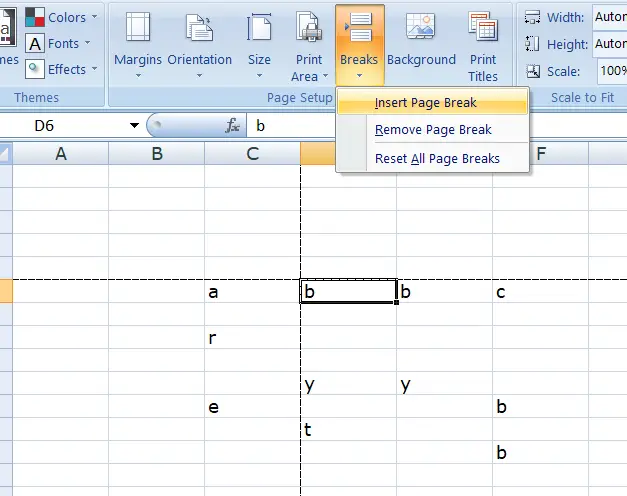 STEPS TO INSERT A PAGE BREAK
Have a look at the picture shown above.
Select the cell where you need a page break.
The area will be broke at the point left to the selected cell and above the selected cell as shown in the picture.
Go to PAGE LAYOUT tab>Page setup> BREAKS
Select INSERT PAGE BREAK.
A dotted line will show the area to be printed.


HOW TO INSERT BACKGROUND IN EXCEL?
This option lets you choose a picture file to be set as the background of the sheet. It is again used to change the look and feel of the sheet.


STEPS TO SET A BACKGROUND IN EXCEL
STEPS:
Look at the picture given below.
Click on BACKGROUND BUTTON.
FILE CHOOSING DIALOG BOX will open.
Select the picture and it'll be set as background.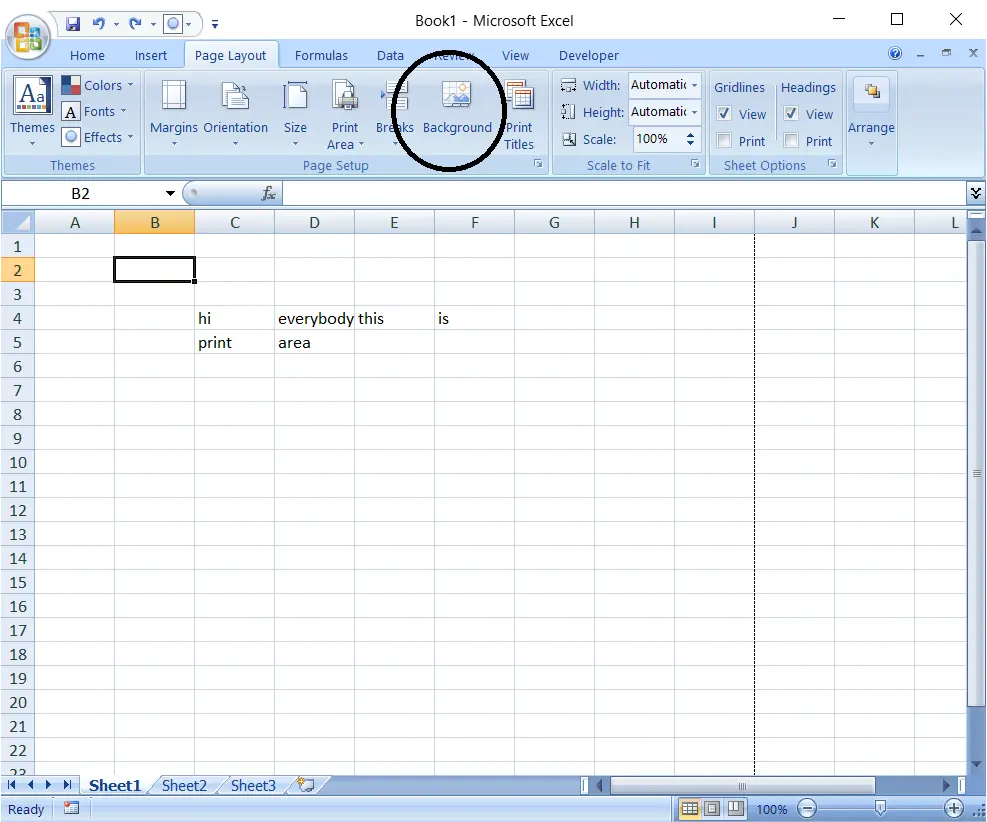 ANIMATED EXAMPLE TO SET A BACKGROUND IN EXCEL
The picture below shows the process of inserting a background in the EXCEL SHEET.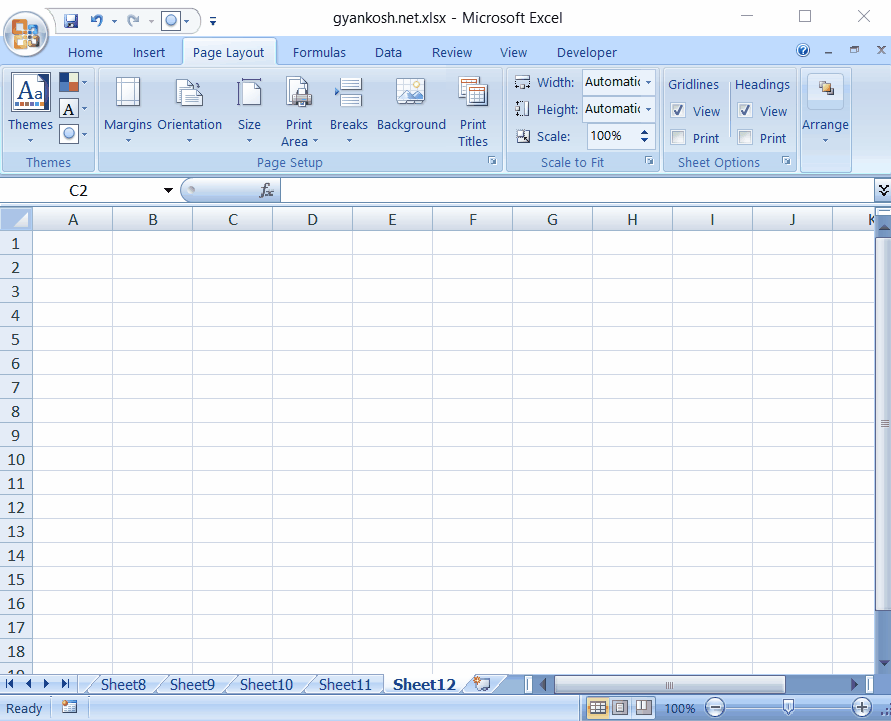 If we want to use any picture as a watermark, we can use a transparent image for the same as in the following picture.