Freezing panes (Certain Rows/Columns having headings etc.) in Excel is very important when we are working with big and lengthy reports .
In very large reports having many columns or rows, it becomes difficult to remember the column names and we are confused which is very irritating.
We need to scroll up the report over and again to remind us of the column or row headings.
It happens at the time of creating reports as well as when we are checking or reviewing them.
When the reports are sent to somebody, this problem emerges again.
So , our topic, freezing panes give us the solution to this very problem.
Even if we are creating the reports or we are studying them, it is always needed to know about the column or row headings otherwise it would be difficult in that case, freezing panes is very helpful as it fixes our Rows Headings or Column Headings sticking to our screen while the data can scroll up or down or left or right .



BUTTON LOCATION TO FREEZE PANES IN EXCEL
FREEZE PANES options are found under VIEW tab in WINDOW subsection as shown in the picture.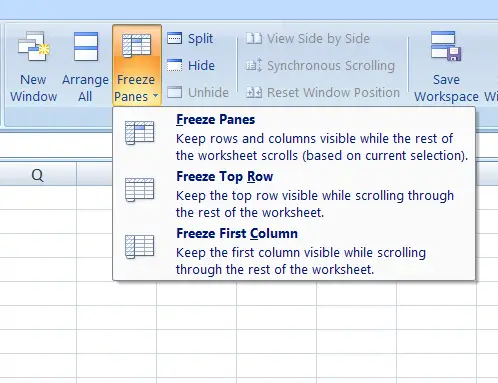 STEPS TO FREEZE PANES IN EXCEL
FREEZE PANES–
STEPS:
Select the cell where you want to freeze the rows or columns or both.
Click FREEZE PANES.
The rows above the selected cell and column left to the selected cell will be frozen. When scrolled, rows and columns other than frozen will move.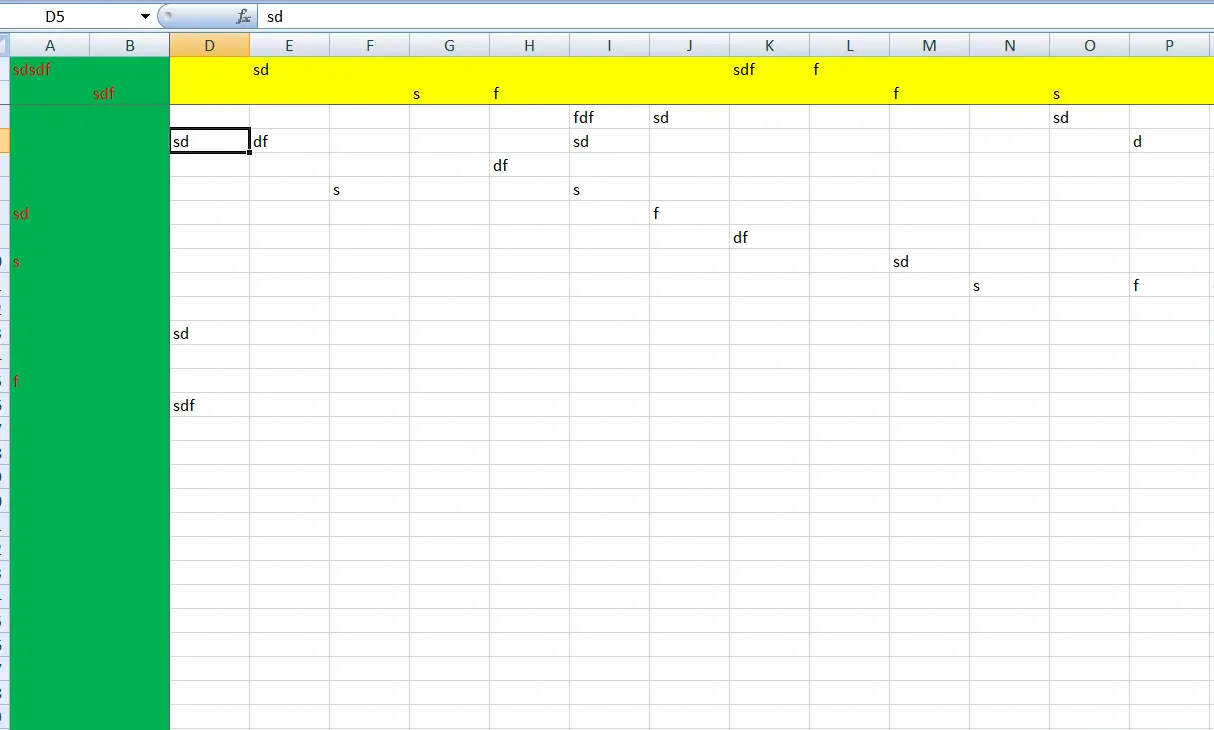 UNFREEZING PANES
UNFREEZE PANES-Unfreeze any of the frozen panes. No need to select any row or column. Just click unfreeze panes and it'll unfreeze any frozen pane.
The button FREEZE PANES converts to UNFREEZE PANES if any of the cell is frozen.
The demonstration is given in the animated picture below.



EXTRA OPTIONS FOR FREEZING PANES
FREEZE TOP ROW – Select these options and the top row will be frozen as per choice.
FREEZE FIRST COLUMN-Select this option to freeze the very first column of the sheet.



ANIMATED EXAMPLE OF FREEZE PANES IN EXCEL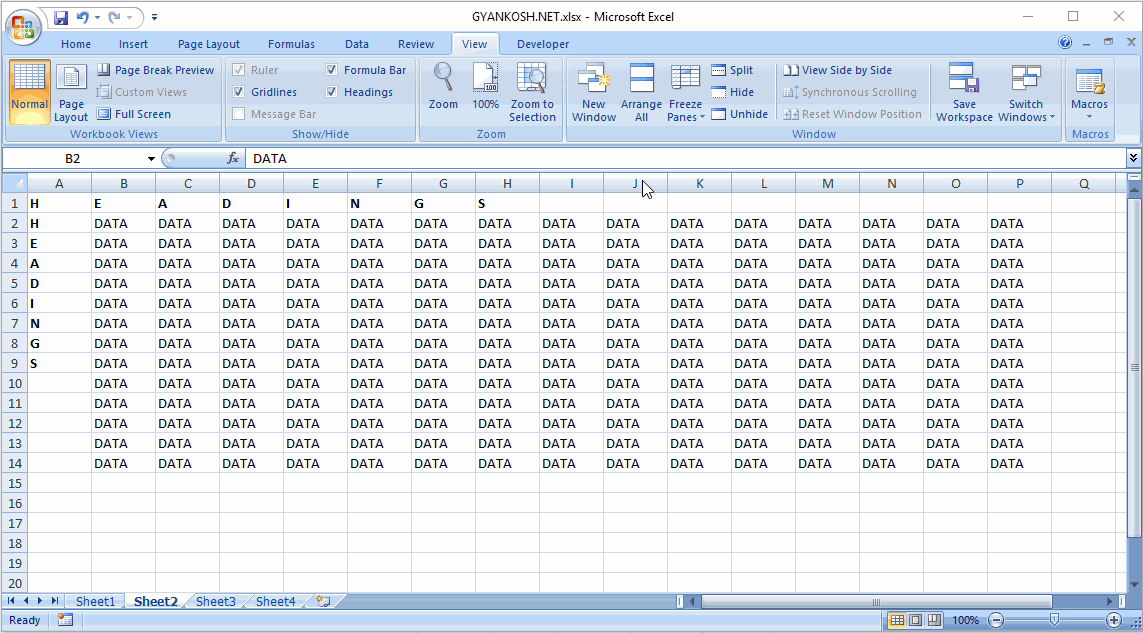 EXPLANATION:
The animation starts with the demonstration of FREEZING PANES. We selected a cell, and pressed FREEZE PANES.
The rows above the cell and column left to the cell froze. 
After that We used the option of FREEZING TOP ROWS, WHICH FROZE THE TOP ROW OF THE DATA. FREEZE FIRST COLUMN follows it. It freezes the first column of the sheet. After every option UNFREEZE PANES is used.