Table of Contents
INTRODUCTION
If your Excel is open, just hover your mouse pointer at any option, stay for a while and you'll see a message popup which will elaborate about the usage of that particular option.
This information is known as Tooltip.
But how about if we can also create a tooltip for our cells too?
We can create a simple tooltip using the options available in Excel but it won't popupwhen we hover on the cells but select the cell.
In this article, let us learn the way to add a tooltip to the cells in Excel.
WHAT IS A TOOLTIP?
A tooltip is hint or Tip for any Tool especially in the computer applications like Excel, which appears when we hover our mouse over the different available options in the applications.
The following picture shows a tooltip.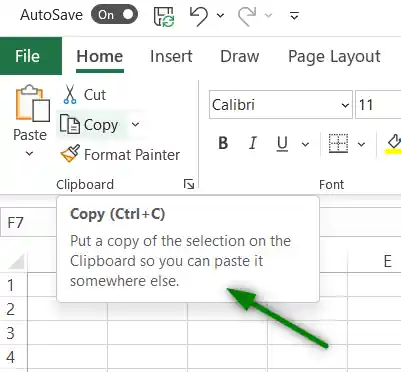 In excel, a tooltip will appear when we select a particular cell. [ Although a proper tooltip will popup just by hovering it. ]
CREATING A TOOLTIP IN EXCEL
To add a tooltip in a given cell of Excel, we'll be making use of DATA VALIDATION in option.
We have an option in the data validation where we can put information about any cell in Excel.
We'll be making use of this option to create a tooltip for that particular cell. Let us create a tooltip for the cell E4 and it should say INSERT YOUR NAME HERE.
FOLLOW THE STEPS TO INSERT A TOOLTIP IN THE GIVEN CELL
Select the cell or cells in where you want to create a tooltip.
Go to DATA TAB and choose DATA VALIDATION.
A new window will open.
Select INPUT MESSAGE TAB.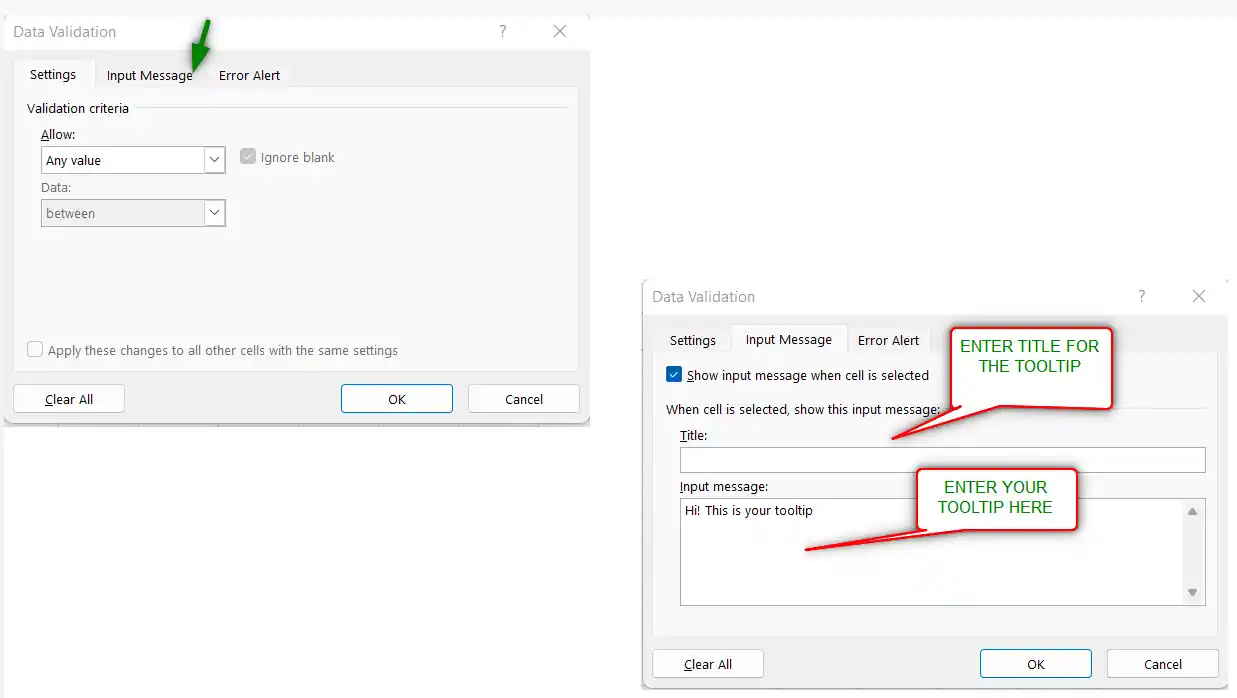 Enter the title of the tooltip if you want. [ Normally we don't use a title ].
Enter the tooltip detail in the lower box [ INPUT MESSAGE BOX] .
Click OK.
Tooltip is created.
The cell will highlight the tooltip when the cell is selected.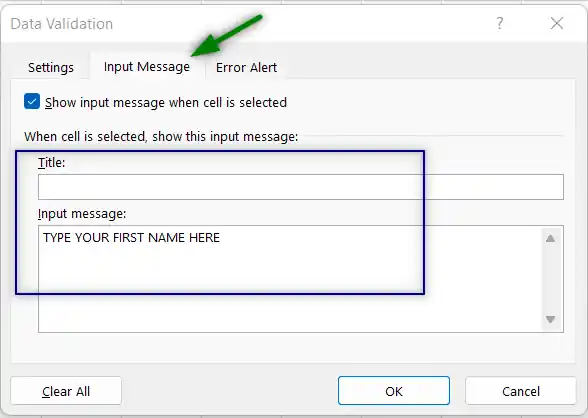 RESULT:
The following picture shows the result.